Validation Services Provided
Are you looking for answers to these questions?
What is process validation?
What are the differences between Pharmaceutical and Medical Device Validation?
How are processes validated?
What processes must be validated?
How do we maintain a state of validation?
What is revalidation?
What needs to be in a validation procedure?
What is the difference between verification and validation?
Validation and Compliance Institute, LLC provides all the validation services that your company needs. VCI will review your systems, assess your needs, and write, as well as execute, protocols. Our team will work with your organization to generate the documented evidence that you need to prove that your process, cleaning system, and laboratory results are in compliance. VCI's collaboration will give you the confidence that your company needs to meet FDA requirements.
You have many choices when qualifying your process. Do you set the Critical Process Parameters tight? This choice may be easier to qualify and help you to get the process started up more quickly. But, what happens if a minor upset causes a deviation during normal production? Then you have off-spec product. Do you set the CPPs with a wide range? That choice may ease normal production but you risk failure and delays during qualification. VCI's experience can help you make the right choices.
VCI's experience includes the following equipment:
Process
Blenders: ribbon, Vee, conical, tanks, in-line; Centrifuges; Clean rooms; CNC cutting; Crystalizers; Cold Chambers; Distillation towers: atmospheric to high vacuum; Distributed Control Systems, SCADA; Emulsifiers: inline, disperser blades, impingement; Extraction; Fluid bed driers; Filters; Freezers; Granulators; Heat exchangers: plate & frame, shell & tube; Manual assembly; Metal detectors; Ovens; Programmable Logic Controlers; Plasma thaw; Plastic molding; Pumps: centrifugal, positive displacement; Reactors; Screens; Solvent strippers; Spray chillers; Spray driers; Stability chambers; Steam sterilizers; Tanks; Vacuum pumps: liquid ring, oil diffusion, piston, steam ejectors.
Laboratory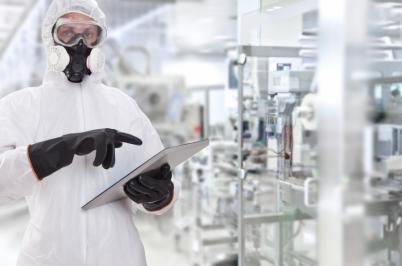 Contour gauges; Factor V; FTIR; GC; Gel Chromatography; HPLC; Instron; Kjeldahl N determinations; LAL; Lowry Assay; Melting point; Microbial assays; NIR; Particle size: laser diffraction, photo-obscuration; pH meters; Polarimeters; Purified water; Spectrophotometers; TOC meters; Viscometers.
Utilities
Air, HVAC, Nitrogen, Power, Steam, USP water,
Process Analytical Technology
Flow: dp, coriolis, sonic, thermal; Gas chromatography; Level: dp, capacitance, sonic, radiation; Load cells; O2 analyzers; pH meters; Pressure transmitters: pressure, vacuum; Temperature tranmitters; TOC; Viscosity
Packaging
Bag fillers / sealers; Can fillers / sealers / labelers; Drum fillers; Pouch fillers / sealers; sterile fill; Tube fillers / sealers; Vial fillers / sealers / lablers

Call 734-274-4680 or email us at Ask VCI to find out how VCI can help you.